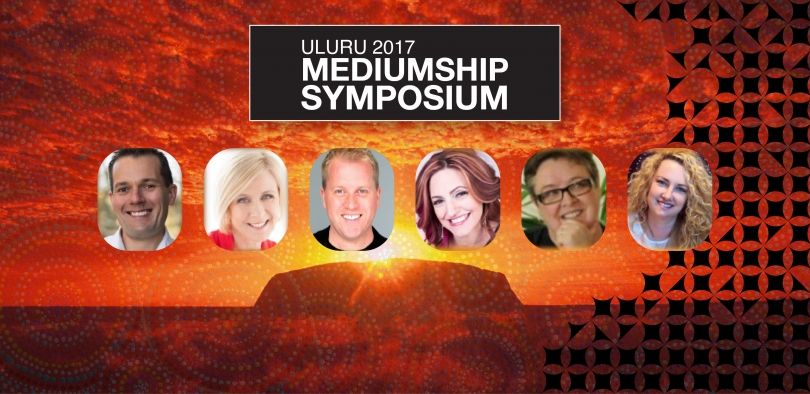 ---
Uluru Mediumship Symposium
ULURU | NT
Sun 1st October – Sat 7th October
An incredible opportunity to stay a week out at Uluru with world class mediums!
All inclusive packages include:
Private or Share accommodation of your choice

Full Symposium Daily workshops, tutorials, lectures,
demonstrations, activities with all the mediums.
Pick up and return to Ayers Rock Airport and delivery to your
campground.
Full buffet breakfast each morning in the 5 star Ilkari
restaurant.
Lunch each day.
Opportunity to visit Uluru with the medium you select to do the
'Mala Walk' as part of the program you select.
Sounds of Silence Dinner in the Desert Experience.
Sails Poolside dinner.
National Park pass.
Sunrise trip to Uluru.
BBQ dinner in the Outback Pioneer.
Seafood and full smorgasbord dinner in 5 star Ilkari
restaurant.
Gala Ball and three course dinner.
'Priscilla Queen of the Desert' show and entertainment.
Take a look at the video then go to the dedicated website for the
Uluru Mediumship Symposium for all the details
Comments